Hi Everyone! It's the weekend and time for the Weekly Digest. We've made a small change that we hope you'll like; instead of links to our blog posts from the week, we're going to list a group of new links that follow a particular theme. This week, we have five links for building your content strategy. Happy Friday!
Want us to cover a certain topic in next week's digest? Tell us in the comments, and we'll get on it.
ASO Links From The Week
How to Speed Up Your Website
[WEB DESIGNER DEPOT]
Backup Your Gmail Account with Gmvault
[WEBMONKEY]
CSS/HTML Tools and Resources Worth Checking Out
[IMPRESSIVE WEBS]
How To Build A Real-Time Commenting System
[SMASHING MAGAZINE]
Five Links On Content Strategy
Why an Optimized Content Strategy is Crucial for Social and Search
[SEARCH ENGINE WATCH]
Krista LaRiviere gives some great points here about how to adapt your content to be optimized for the latest Google updates including Panda and Search Plus Your World.
9 Hard Hitting Content Strategies for Small Business Blogging
[QUICKSPROUT]
These 9 points have been used by many major blogs to ramp up their traffic. Neil Patel walks you through them in detail. 
Tinker, Tailor, Content Strategist
[A LIST APART]
This great post offers tips for developing a holistic strategy for effective content from engaging a broad spectrum of readers to search engine optimization.
Content Modelling: A Master Skill
[A LIST APART]
You can optimize your content for search engines all you want, but without proper arrangement of your content, people will leave your site in confusion or boredom. Maximize your content's potential by using these effective tactics. 
Sneaking More Strategy Into Your Content Marketing Operation 
[BUSINESS 2 COMMUNITY]
This post from Gigi Griffis features tips on keeping your content relevant and on-target with your overall strategy for optimizing your online presence. 
ASO Social Outposts
Join ASO on Facebook.
Follow us on Twitter.
Visit us on Google+.
Your Weekly Moment of Frivolity: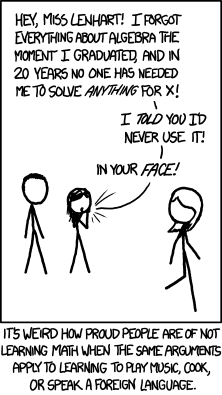 See you on Monday!